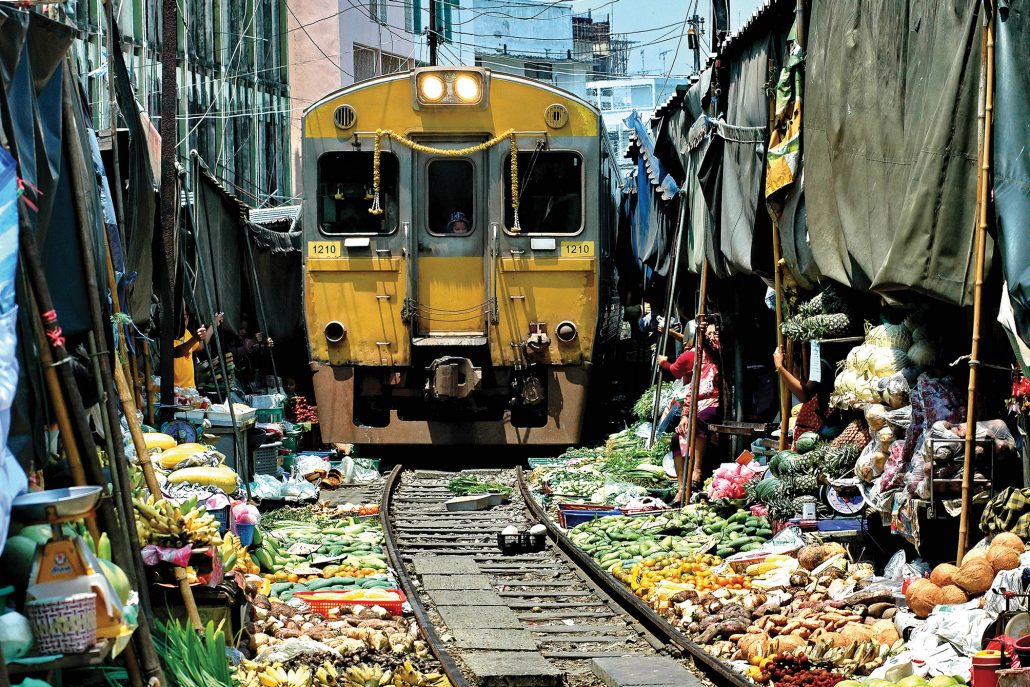 "Permata tersembunyi" yang hanya 1.5 jam dari Bangkok ini memiliki daya tarik istimewa untuk Anda jelajahi: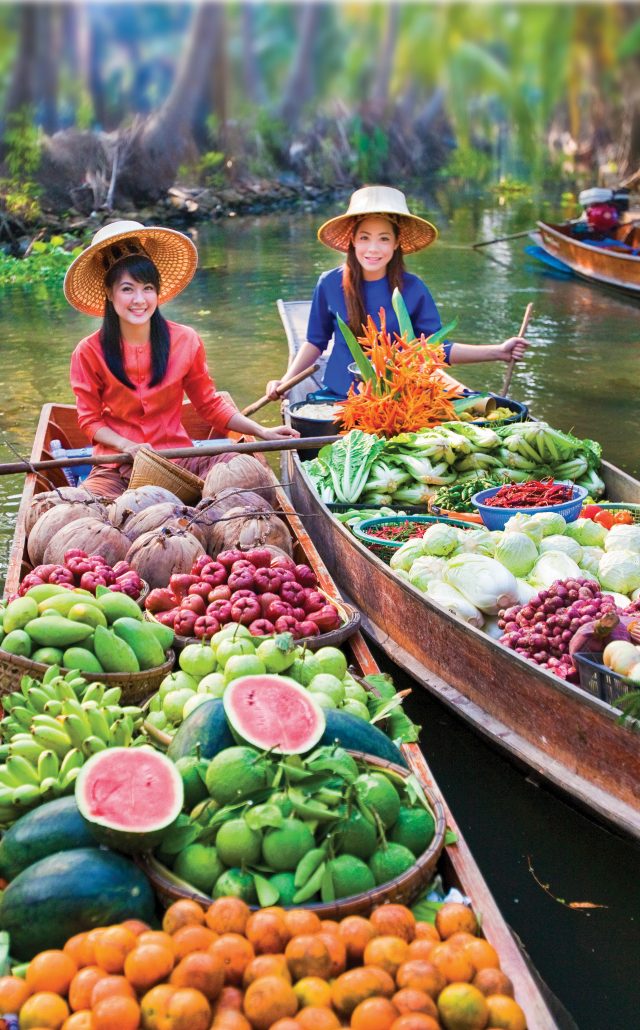 Amphawa Floating Market
Pasar otentik di tepi sungai Mae Klong sudah ada sejak abad ke 17, dan menjadi magnet bagi penduduk Bangkok untuk menikmati citarasa tradisional saat akhir pekan. Pasar terapung terbesar kedua di Thailand ini telah mendapat penghargaan dari UNESCO Asia Pacific Heritage Awards. Buka Jumat-Minggu, pukul 10.00 - 20.00. Saran: datanglah sepagi mungkin agar belum terlalu penuh. Cara ke sana: Dengan bis Bangkok - Ratchaburi - Damnoen Saduak, turun di Amphawa Market.
Bang Kung Temple
Anda akan langsung dibawa ke masa lalu di kuil yang terbungkus akar dari zaman kerajaan Ayutthaya ini. Sebenarnya di Samut Songkhram banyak sekali kuil, namun memang kuil Bang Kung inilah yang paling menyedot wisatawan.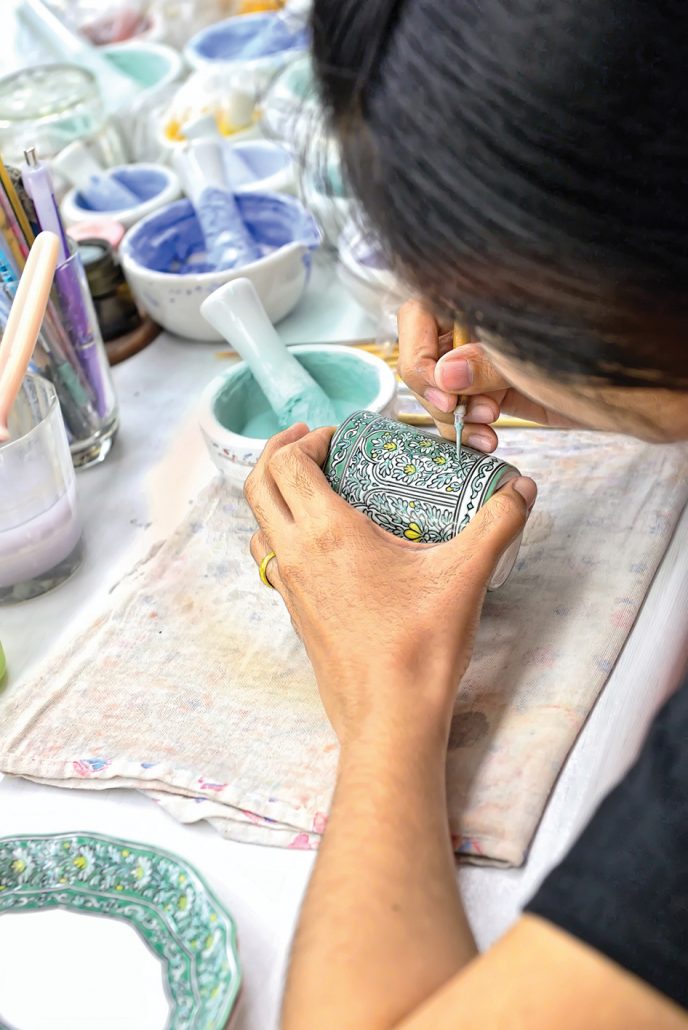 Benjarong Center: Baan Pinsuwan
Di sini Anda bisa belajar membuat kerajinan Benjarong (seni keramik lima warna) khas Thailand. Ada beberapa pengrajin di area ini, namun yang terkenal adalah Baan Pinsuwan setelah terpilih menyediakan seni ini kepada para pemimpin negara Asia Pasifik saat konferensi APEC. Lokasi ini juga dekat dengan Amphawa floating market and King Rama II Memorial Park.
Mae Klong Railway Market

Inilah pasar teraneh di dunia, yang siap bongkar pasang jika ada kereta lewat. Harap hati-hati jika ingin selfie di sini, namun keretanya adalah yang terpelan di Thailand. Jam kereta lewat: 08.30, 11.10, 11.35, 14.30 dan 17.40. Sering juga dikunjung saat wisatawan saat menuju Hua Hin.
Church of the Virgin Mary
Gereja tertua di Thailand, berlokasi di Mu 7, Tambon Bang Nok Khwaek. Katedral ini didirikan pada tahun 1890 oleh Father Paolo Salmone.
Melihat kunang-kunang saat malam (firefly)
Anda dapat menyewa perahu untuk melihat ribuan kunang-kunang yang berkelip-kelip saat malam. Inilah lokasi terbaik untuk melihat kunang-kunang di alam.
Transportasi
Bis: Bangkok - Samut Songkhram dari Southern Bus Terminal di Baromrajajonnani Road
Kereta: Dari Wongwianyai Railway Station, turun di Mahachai Railway Station, lanjut bis ke Samut Songkhram. Telp Wongwianyai Railway Station: 0-2465-2017