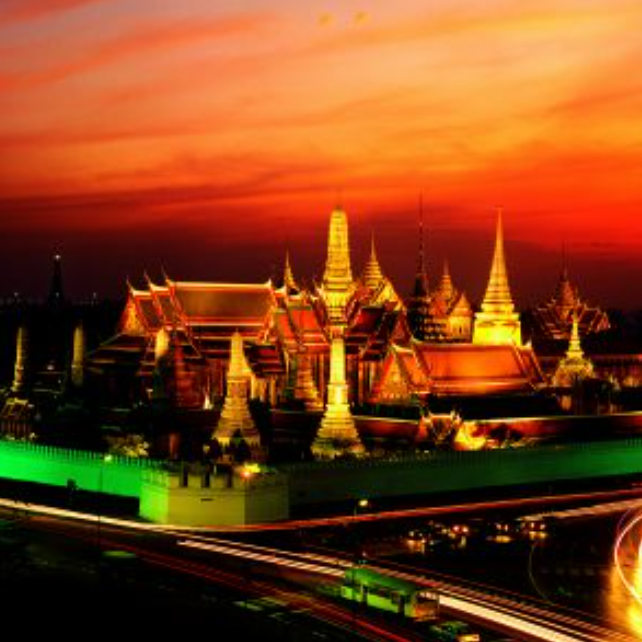 Terletak di jantung kota Bangkok, Grand Palace dahulu merupakan kediaman Raja Rama I sampai Raja Rama V dari Kerajaan Rattanakosin. Dibangun pada tahun 1782 dan memiliki beberapa bangunan bersejarah seperti kuil Wat Phra Kaeo (Temple of the Emerald Buddha/Kuil Sang Buddha Zamrud), yang menyimpan rupang Buddha dari zamrud dari abad ke 14.
Selain Wat Phra Kaeo, kita juga bisa melihat berbagai istana yang digunakan untuk acara khusus: seperti Funeral Palace, Reception Palace, Throne Hall, Coronation Hall, dan Royal Guest House.
Juga ada bangunan Pavilion of Regalia, Royal Decorations and Coins, tempat pangkat, koin dan regalia Thailand dipamerkan.
Cara Ke Sana
Selain taksi, juga bisa naik BTS, turun di Saphan Taksin lalu naik Chao Phraya River Express boat ke dermaga Tha Chang Wang Luang Pier, lanjut jalan sejenak.
Dengan Bis
Bis no. 1 3 6 9 15 19 25 30 32 33 39 43 44 47 53 59 60 64 65 70 80 82 91 123 201 203