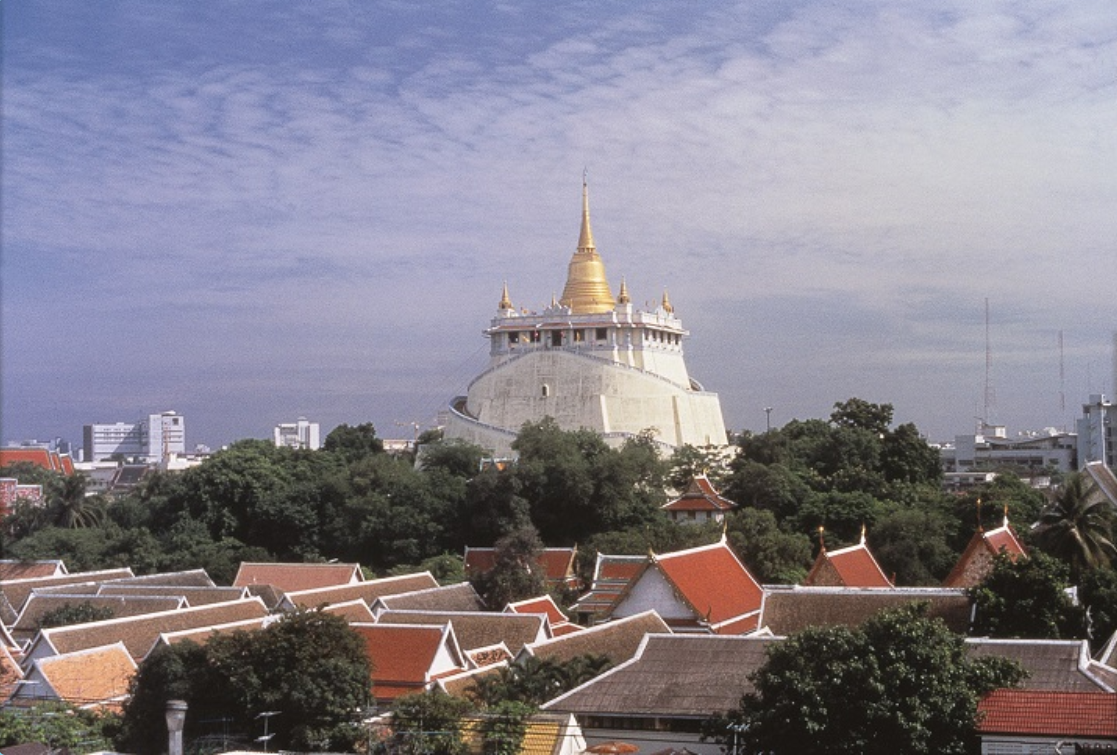 Wat Saket atau Temple of the Golden Mount (Kuil Bukit Emas), merupakan kuil kuno sejak zaman Ayutthaya. Golden Mount dibangun pada masa Raja Rama V, dan menyimpan banyak relik Buddha yang didapat dari kota kuno Kapilavastu.
Selain rupang Buddha, juga ada aula, pagoda, ruang kitab suci, serta pohon Sri Maha Bodhi. Pohon Bodhi adalah pohon di mana Sang Buddha Gautama mendapat pencerahan.
Saat naik ke atas, kita bisa merasakan kedamaian yang kontras dengan hiruk-pikuk kosmopolitan Bangkok. Dan di atas, kita akan disajikan dengan pemandangan kota Bangkok.
Cara ke sana: BTS turun di Ratchathewi Station (N1) (Sukhumvit Line). Keluar di Exit 1 lalu putar balik dan berjalan 200 m. ke Khlong Saen Seab. Naik Long tail boat dari pier, turun di dermaga Phan Fha Pier tepat di Wat Saket.